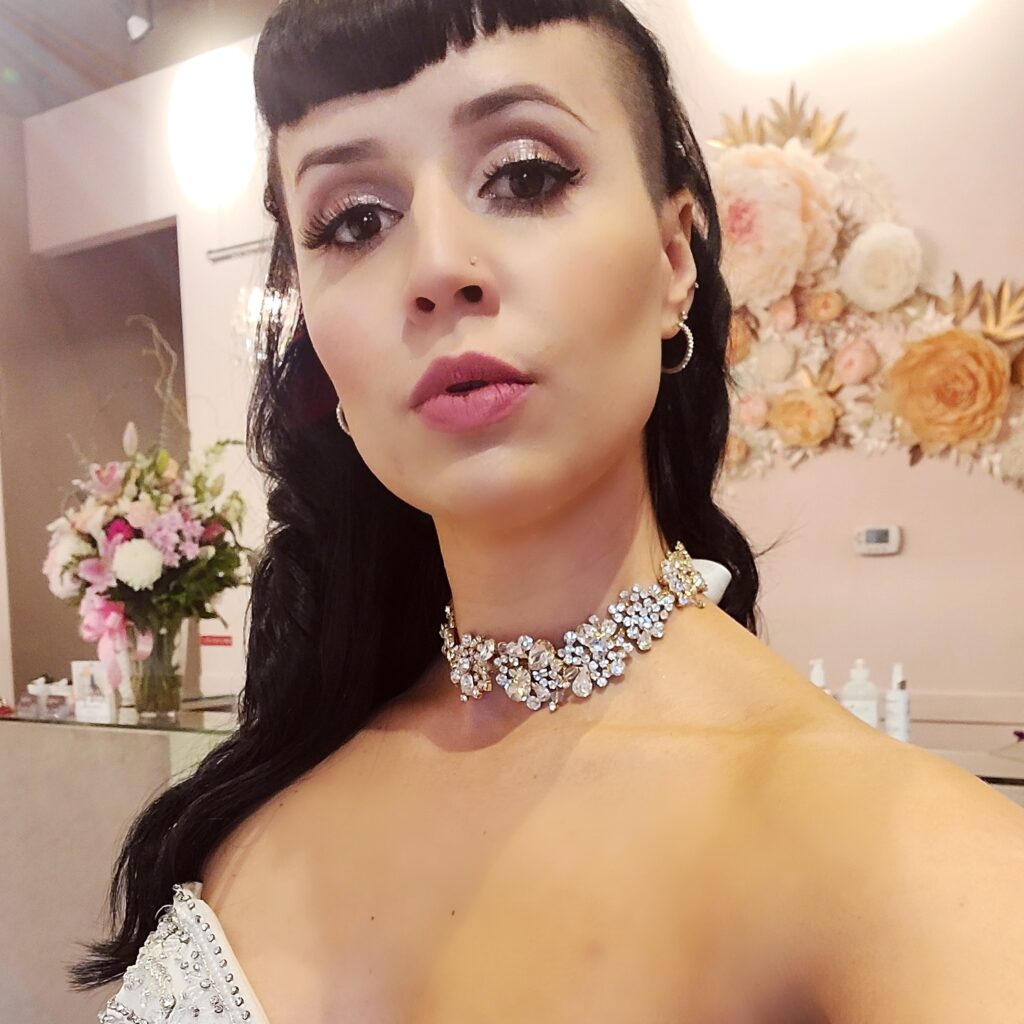 Joanna Bylo
Joanna Bylo has been in the Beauty Industry for 13 years. Makeup and Hair Styling always has always come naturally to her. She was always the one giving everyone make overs when she was growing up. So it was no surprise that she ended up in this field.
Joanna has experience in Photo Shoots, Weddings, Graduations, Red Carpet Events and Music Videos. She has traveled back and forth to LA and worked with Celebrities on Photo Shoots and Red Carpet Events. She has years and years of experience working on set for photoshoots. So with that experience you know she will give you a long lasting photo ready hair and makeup.
Fun fact about Joanna is she's also, had her own fashion line. Hand made all the pieces. She's had her pieces displayed in fashion shows as well as for Red Carpet events like the Grammy's. Also, she had her fashion pieces worn by a local singing girl group that were opening up for the famous rapper Akon.
Joanna has always loved doing weddings and now focuses most of her time on weddings. She has recently updated her training in Hollywood with the incredible Australian hair stylist Ulyanna Aster. She now specializes in creating beautiful big full loose braids, big curls with lightly pinning peices back or a beautiful soft timeless updo. For makeup she loves bringing a clients best self out. Instead of just painting someone's face she really looks at the clients features and costumizes a look that is suiting for them. Every look she creates is a one of a kind look for a client. She can create a soft natural look or full glam. She knows how to work with every beautiful shade of skin and all skin types. You're are in expert hands when you book with her.
Owner & Lead Artist
Bylo Beauty
@bylobeauty